Windows, Glass & Tinting...

Gerhard Yssel is in the window film business for a number of years and has extensive experience in window film for residential buildings and commercial buildings. Windows, Glass & Tinting provide services on a countrywide basis.
Wi
nd
ows, Glass & Tinting Services:
Windows, Glass & Tinting supply Float Glass, Coloured Laminated Safety Glass, Glazing Putty, Laminated Safety Glass, Laminated Reflected Coated Safety Glass and Laminated Coated Safety Glass.
Mirrors
Windows, Glass & Tinting supply SmartGlass Images copper-free mirrors.
Windows, Glass & Tinting supply the best quality LLumar Window Film for your glass and tinting requirements.
LLumar window film can be used on virtually any glass surface, retrofit or new construction, to enhance performance and visual appeal. Consider the possibility of treating internal and external partitions, curtain walls, windows and doors in residential and commercial buildings. Windows, Glass & Tinting is a LLumar Accredited Architectural Installer (LLumar AAI).
Features of LLumar Window Film:
* Saves energy cost
* Decrease heat loss
* Block heat and reduce glare
* Improves safety and security
* Reduce ultraviolet (UV) rays
* Enhance privacy
* Provide comfort
Building Owners & Facility Managers
Building owners and facility managers experience a number of problems with glass and glazing:
* Safety
* Security
* Solar Overheating
* Solar Glare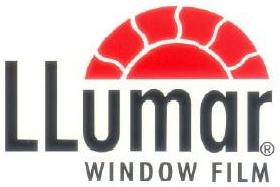 * Heat Loss in Winter
* Lack of Privacy
LLumar Window Films are the proven, cost-effective solution to these problems. It protects your staff and premises from the effects of the sun, and from injury and damage when glass breaks. Each film is tough and extremely durable and they can be installed with the minimum disruption to the operation of your business.